Some of you will know, and some of you won't, that the evolution of Groop started around 40 years ago when my Dad (a canal Lock Keeper) ran a youth club in a rural area. My brothers and I went along with the rest of the local children.
My Dad set up the club to stop some of the fighting and knife crime that was becoming a problem locally. He also wanted to give us all more opportunities within our community. It gave us a real chance to connect, learn, and for many, distract from the stuff that was going on in the rest of our worlds.
In fact, the story goes back even further than that.
25 years prior, my Dad helped out as a 17-year-old in a busy London youth club. This is something he was very proud of.
My Dad's community values inspired Groop
All of that inspired me to not only volunteer throughout my adult life, but to set up a busy club from scratch myself, many years later.
This, along with several other voluntary roles, eventually led to me creating what is now Groop – the community management platform.
Groop has literally transferred knowledge from me and from other equally knowledgeable members of the team to provide something really special; a unique full circle system to help communities stay compliant, safeguarded and connected.
But that legacy of handing on community volunteering roles down the family is less common. Families are living further and further away from each other. The problem we look to solve at Groop is to provide the infrastructure to support community growth – enabling new people to step up and have the opportunity to share the responsibility, even if they don't know each other or only have time to take on small tasks.
Groop is expanding its capabilities to grow communities
After securing a significant investment, we have the resource to build on our already extensive customer knowledge and expertise in the sector. We're excited to be building an evolving brand.



Changing the name from RunAClub to Groop reflects our growth in enabling new generations of groups of volunteers to create and engage in a community. It also allows us to build on our burning desire to positively impact communities.
We've already released some major new updates, including the first stages of the members area, but there is far, far more to come!
We have a huge roadmap of exciting new functionality. We are providing a first class technology to support first class community and volunteering to our rapidly expanding customer base.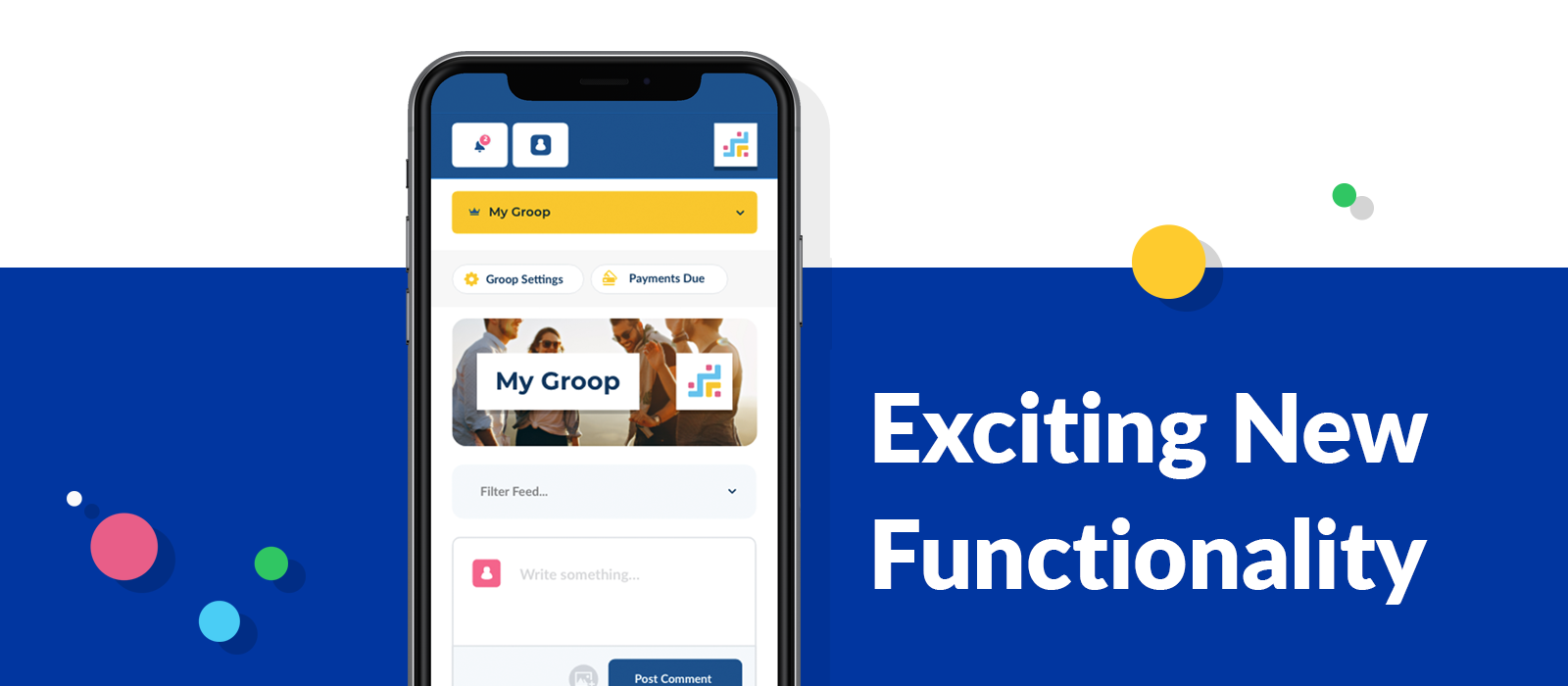 ---
This blog was written by: