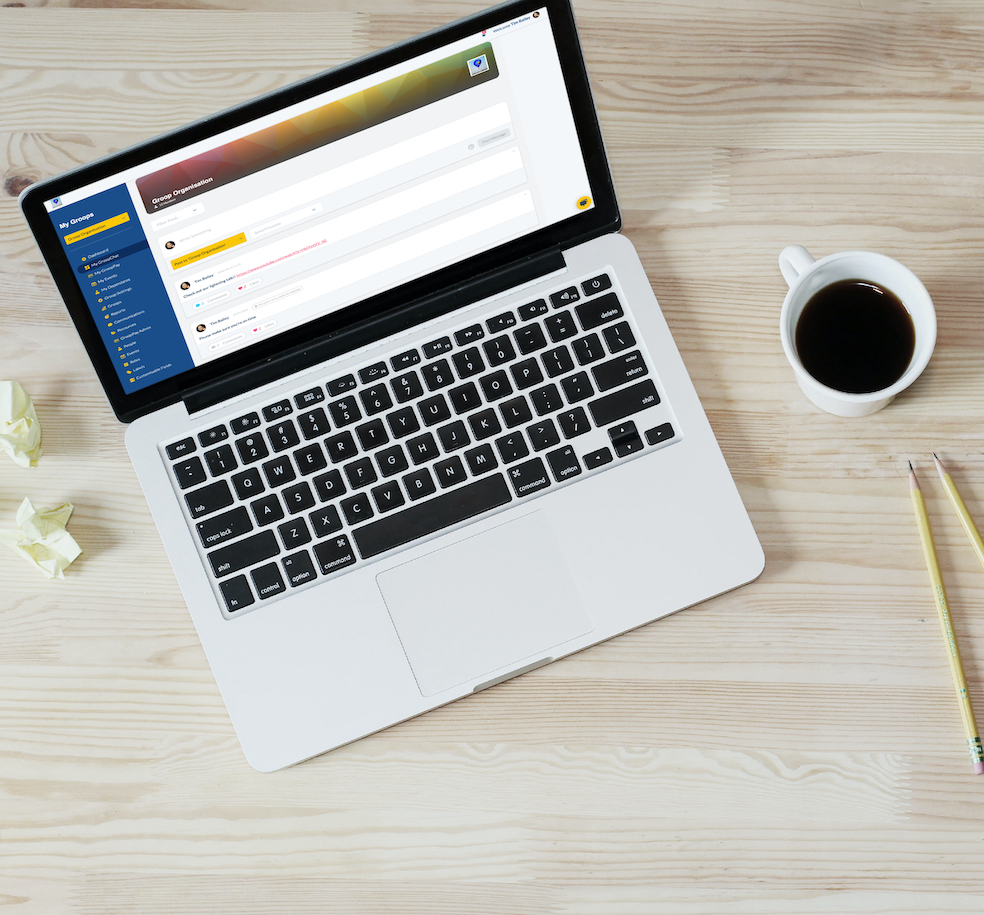 Groop means Administrife* is a thing of the past
Groop is the software you need to ensure your community is compliant, safeguarded and connected.
Harness the power of your people, ensuring they have what they need, when they need it so they can be efficient, informed and effective in everything they do.
*Administrife – the pain caused by administration.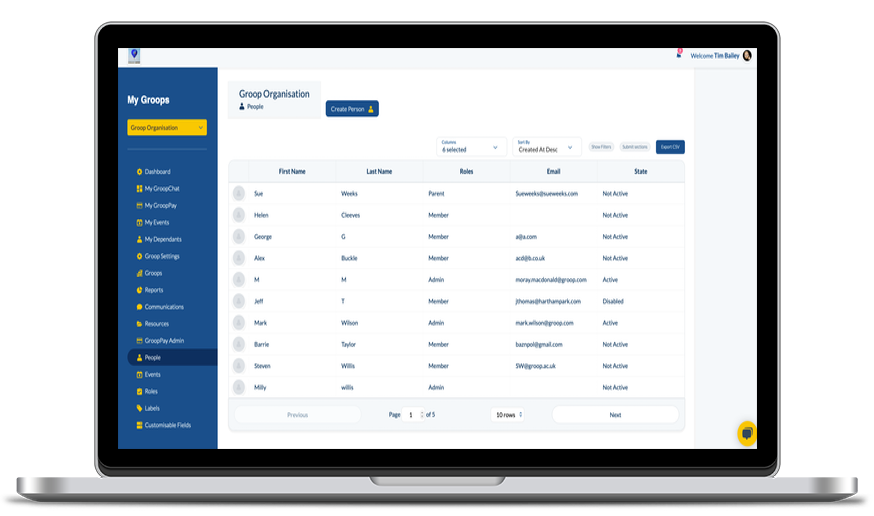 People are at the heart of everything you achieve. With CRM functionality, store your contacts, members, volunteers etc. in an easy to use address book database. 
You can customise, organise, filter, search, sort, report, export and archive your people.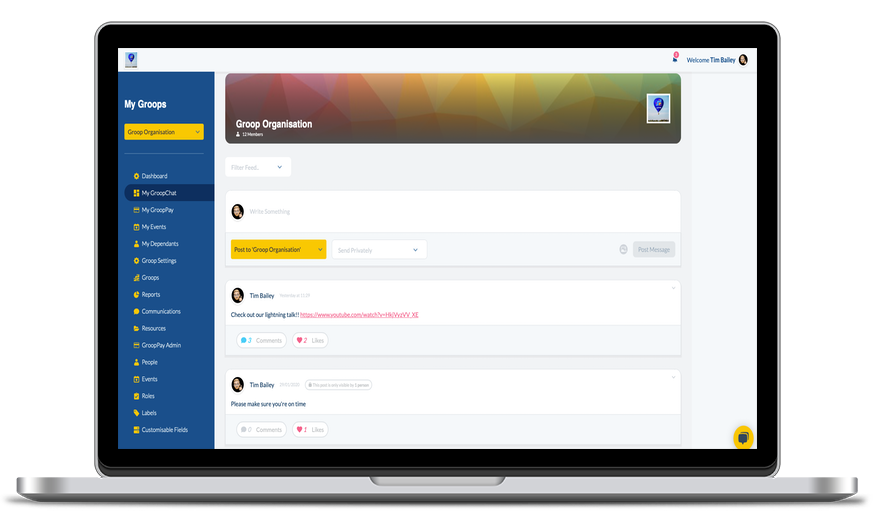 "Communication leads to community, that is, to understanding, intimacy and mutual valuing." Rollo May
At Groop we are all about community engagement, we have built a suite of functionality to keep your community connected, informed and able to bring some superhero action anytime.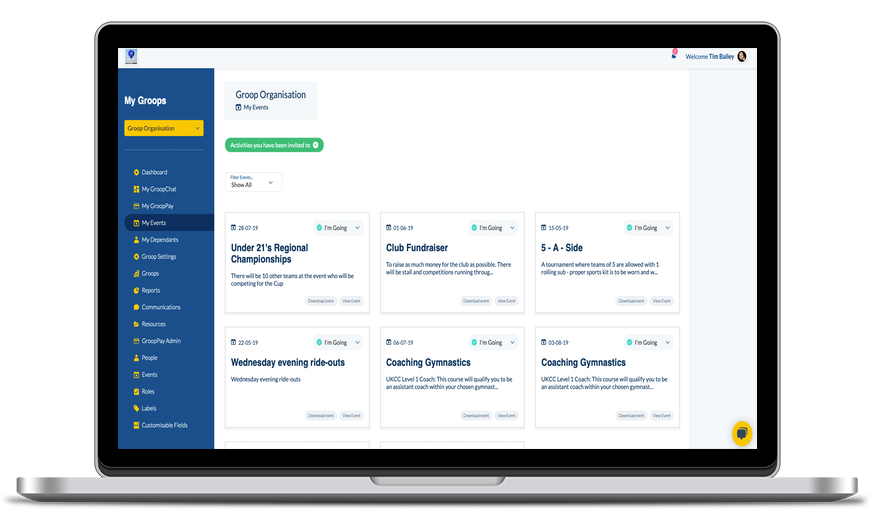 We are an events organisation, bringing the tools you need to plan and deliver a first class event everytime. Your event may be a weekly activity or it may be an annual event – whatever the scale, we supply the framework to bring about a successful and engaged event everytime.  
Groop is designed with a network structure, enabling organisations to support and manage in a quality assured, safe and secure environment. This is your network, set up in your way – with a unique overview of everything that goes on. 
You have access to all of Groop, there are so many brilliant features and useful functionality that we cannot list them all, so in addition to the above features we have highlighted some of the best ones below…