Who are Ballycastle Tennis Club?
Ballycastle's first tennis club began over 100 years ago and Ballycastle Tennis Club celebrates its 25th Anniversary this year. The club is equipped with outstanding tennis facilities available to all.
Ballycastle understand the importance of providing a service to the community and they achieve this in many ways; by introducing tennis to children with free or low-cost club sessions, offering coaching sessions and more.
You can find out more in the full case study.
We're proud to support Ballycastle Tennis Club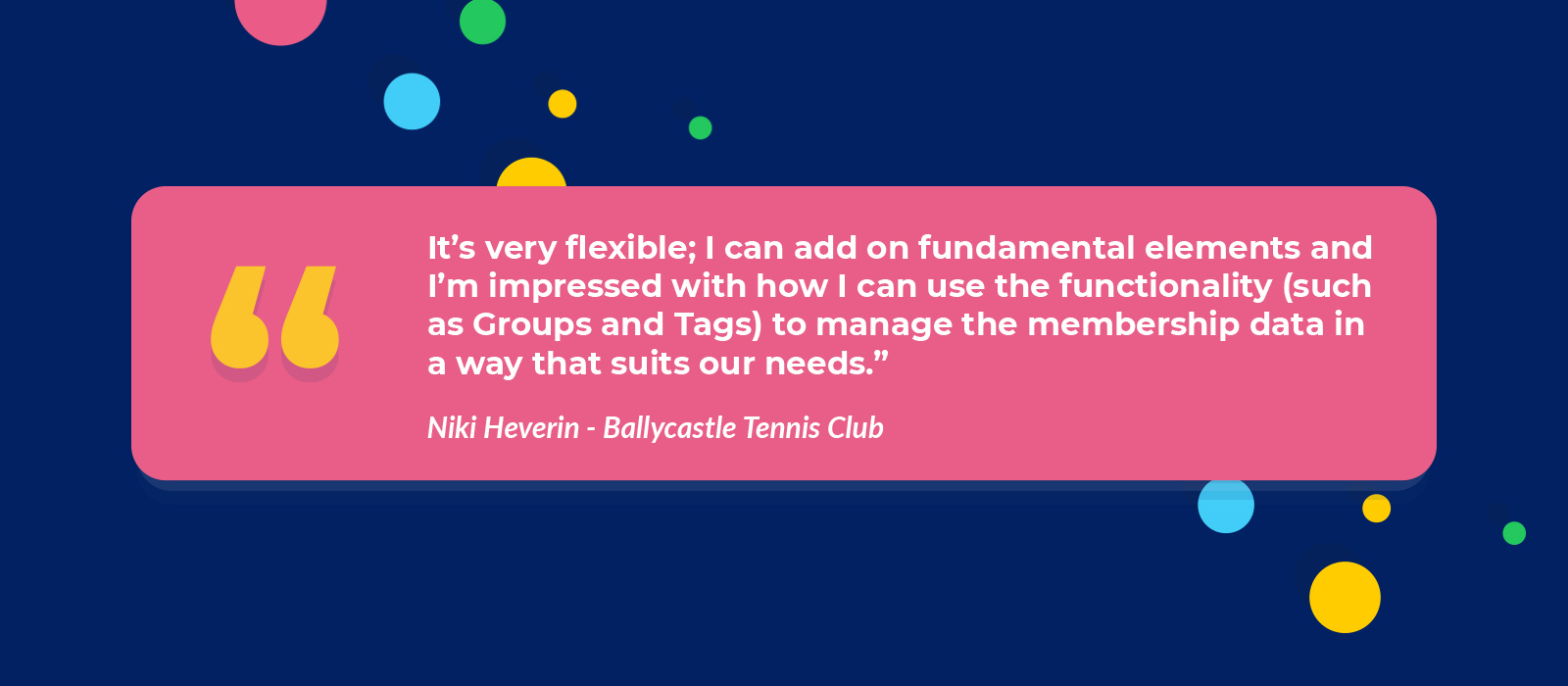 Download our full Ballycastle Tennis Club case study and find out how our Sports Management Software helped them on their mission.