Groop is an easy to use management software. We live and breathe event planning and activity running, communicating with members and volunteers and generally making your life easier – everyday… all with the aim of giving you more time to really make a difference in your community.
If you are looking to plan an event or you run weekly activities and need some advice and help with your planning then you have come to the right place! We work with a lot of organisations who all plan events, from the biggest annual conferences to the weekly meets and our experience and that of the organisations we work with has shaped the Groop software over the years in order to support you in running the most successful events every time.
Here are the top tips when planning and running an event – they won't cover everything you need as your event is unique but they will provide a check list of best practices to follow.
1. Define your Event Goals
What are your goal and your objectives – why are you organising this event and what do you hope to achieve? Once this is established you can ensure that every part of your event is driving towards these outcomes and ultimate success.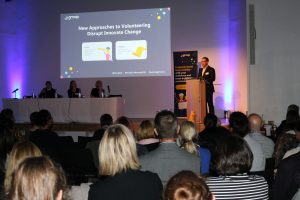 2. Team
'Team work makes the dream work' and as with everything we do it takes a team effort to ensure all the details are taken care of. Assign roles to individual team members to create accountability and delegate as needed. You need people on venue, speakers, sponsors, delegates and social media!
3. Budget
Unfortunately we all have to have one! In life and at work… and with an event it is an essential part of the planning process. At the moment with virtual events taking precedence over everything, this makes budgeting slightly easier – although even with a virtual event you need a platform budget and a marketing budget agreed. In a return to normal life and real life face to face conferences the critical expenses checklist should include:
Venue
Refreshments – food and drink
Entertainment and decoration – depending on your event and your creative skills you may need to proportion some budget to these depending on your event
Staff – even at a virtual event, many people forgot that their staff also equal a cost. Time is money after all.. what would your staff be doing is they weren't attending the event?
Marketing – flyers, social media, posters, radio shout outs
Software – many event software companies charge a monthly amount, tricky when you are planning a one off event. There are many to choose from and many payment options to research
Projectors, WiFi and Speakers – they all need considering if they don't come with the venue
Sponsors and partners – do you need them, how can they contribute to your budget?
Insurance and Risk Assessments – are they needed?
Extras – there will always be extra costs that come up – so account for a little miscellaneous fund so you are not caught out
4. Date
You need to ensure people have notice and that your event is as well attended as it is planned. Give yourself 4-6 months to plan, check out and avoid annual, religious and school holidays – summer, winter and Easter! Confirm the date with all potential speakers before confirming anything else.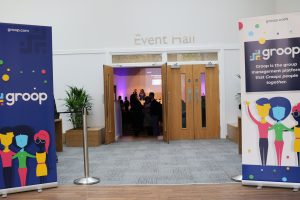 5. Schedule – the master plan!
Once all the above is agreed, the timeline of the event can be put into place.
Venue and catering management
Speakers – topics and timings. Q&A sessions.
Activities and entertainment
Promotion and marketing
Sponsors and partners
Team responsibilities – from meet and greet to clearing up
Social Media responsibility
This agenda will ensure everything runs to plan, it can be tweaked but it will provide a full plan from setup to clear up and you will be in control. It's all in the details.. be specific and include everything.
A detailed timeline and a good team will ensure that your event runs smoothly and will give you a blueprint for any future events.
6. Book it
Once the date has been confirmed – book your venue or confirm your online software details to ensure your event is booked and can be advertised. When booking a venue or online software you will need to consider:-
Size – even virtual events can have limits on the number of attendees, and you need to be in control of people's mics (you must be able to mute everyone) and the chat function. Also consider whether you or your speakers want to run polls, the software will need this functionality.
In the real life venue – a venue that holds 50 people will be a very different cost and space compared to one that has space for 300 – consider break out space and refreshment areas too.
Transport and parking – is it accessible?
Accessibility – online or in person events need to consider that the venue is comfortable and practical for all the people attending. Accessible entrances, subtitles on screen, plenty of washrooms?
Insurance and Risk – what are your insurance needs? Do you need to purchase extra for a particular type of event?
WiFi and tech – ensure it's easy to access for all.
Costs – what if you need to cancel – what are the upfront costs – are deposits refundable? At this current moment in time we need to ensure that if something has to be cancelled you can run it again without making a loss from any cancellations.
7. Brand it – your event make it noticeable!
From the theme to the name, you need to consider the objective of your event and make sure the name and brand are clear. You need a great name – make it different from every other event in your sector. Create a tag line to describe your event and use some imagery or use the colours of your company through your event media so it is instantly recognisable and most importantly memorable. You want everyone to know that your event is happening.
8. Partners, Sponsors and Stands
Can a potential partner increase your participation at your event or help with costs? Who would align well with your business and what is in it for them? The right sponsor is key, they will help promote and also possibly fund part of your event. They may provide auction prizes or even a venue. If you don't ask….
You may also consider exhibition stands at your event, these can bring in extra revenue and marketing, they can also help build an atmosphere with opportunity for your audience to move around and network in the breaks. Or they may be stands to help support your fundraising efforts, people pay for a table to promote and sell their goods.
9. Marketing and Social Media
Let's shout about it! Even with the best plan, the most incredible speakers and the greatest venue, without publicity no one will ever know about it!
Make a marketing plan with dates, from the initial announcement on your website to the save the date in the newsletter – you need to engage and reach out to your audience and beyond.
Create an event #hashtag – use it everywhere
Create an event webpage on your website – link to the ticket/booking
Social Media – LinkedIn, Facebook, blog about it on Medium, Instagram, Twitter – write blogs and share your speaker details or main event attractions!
Press and media connections – make them and use them!
Include the post event thank you messages, feedback and key messaging from the day.
10. Review
You did it – event complete! However, take a moment to review, the best ideas can come from learning and realising what you can do better next time round. Measure your success – how many attendees? Did you reach the fundraising target? Did you achieve your goals and objectives? What was the take-away for your attendees? Send out a post event survey no later than 24 hours after the event, keep it short and sweet – yes/no questions, scoring and one or two open field questions
e.g. Did the event meet your exception? Yes//No
How would you rate the refreshments? 1-10
What did you like most about the event? Open field answer..
Ask your staff too – how did we perform? What could we do better? How was our marketing/social media? Did we succeed in reaching our objective? What provided the most Return on Investment for our business?
Good luck and let us know how your 2021 events go and look out for Groop Conferences coming soon.
If you run events then you may want to consider a management software that can automate the event or activity registrations and payments online – the Groop Software does this for you, allowing easy creation of events, registration forms and easy response, shared calendar, online payments and event reminders and communication. Groop takes care of events and provides GroopLive, your integrated Live Video for multi user meeting, events and one-to-one calls.. Communicate with your people, plan and run events (virtual ones too!), raise money and evidence your impact – contact us for more information or sign up for a free trial.