'Trying' seems like the most appropriate word to describe this year — a time filled with trying to be there for people you care about, trying to be there for yourself, trying to deal with uncertainty, trying to think, trying to work, trying to deal with Zoom call after Zoom call, trying to deal with the finances, trying to juggle daily life, trying to get it all done, trying to remember, trying to forget, just trying. Trying is all anyone can do. However, trying often comes at a price — the space between grit and resilience has always been fragile because it's the space that is often hidden from view, and that's where people get forgotten.
This may seem like it's just about the pandemic but the country went into this period with an already fragile state of mind — in fact, April Slee and her team at UCL have just published a landmark study which shows an 'explosion' in anxiety in Britain over the last decade. The study examined trends in the diagnosis and treatment of 6.6m million patients by 796 GP practices between 1998 and 2019, and so it truly is a reliable picture of reality that policy seems to be missing. Anxiety has trebled among young people, affecting 30% of women aged 18 to 25 (compared to 8.4% before the financial crash in 2008), and has increased across all ages for women and men under 55. This spike in anxiety started after 2008 due to the financial crash, and was then compounded by other factors such as austerity, climate change, social media and political division. What has the impact been?
So, at a time when society needs many hands to heal this individual and collective pain, it's those that are doing the healing that are themselves living through their own personal worries, anxieties, and battles. Frontline workers, community organisers, charity staff, social entrepreneurs, activists, local authority support workers, and so many more are putting themselves second and suffering in silence. Every so often, they let people in but that 'every so often' is almost always when it gets too much.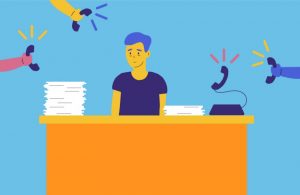 About 3 months ago a small charity CEO who had shouldered the weight of so much stress, spoke up on a call:
"People need our service, more people than ever before, and I'm so happy that we have a service to help them. However, whilst our stakeholders keep thanking my team and I, they don't see the incredible stress we're living with and working under. I can't keep doing this but at the same time, I wouldn't want to do anything else. I'm just scared I can't keep this up!"
In another conversation, the founder of a frontline social enterprise broke down and spoke about entering the lockdown in an already fragile headspace. Years of having to survive on a shoestring and constantly explaining why they did the work they did had already worn them down and then came the great irony — the pandemic meant that for the first time ever, he didn't have to explain why he did what he did and the very people who always asked 'why', were now the people that needed the support of his social enterprise.
Conversation after conversation unearthed a picture of selfless people sacrificing their own wellbeing in order to do their best for society. It seems the space between grit and resilience has reached a point where it is letting people peak in, and we simply cannot ignore it anymore. We cannot keep relying on people to just power through. Instead we need to build a system that is there to support the people who support others. So, let's now look at what we can do to bring hope.
We can cope and thrive far better when we're connected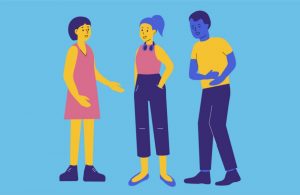 We have to find ways to build collective resilience around those striving for social change — finding as many ways as we can to make and nurture connections, so that no changemaker is ever alone or made to feel like they're alone. This would change the conversation from 'How do we fund social change?' to 'How do we protect the people creating the social change?'. '
Funders could ask "Is this person surrounded by a collective that they can turn to as soon as something goes wrong?" and if the answer is 'no', then along with the funding they could plug them into a community of peers. Infrastructure organisations could ask "Who should we connect up?" and then use their spaces and reach to enable those connections. We could all ask "How do we get through this together?" and then start to work in a way that goes beyond ourselves.
This collective approach is hugely important in protecting people. Alex Evans and Jules Evans of Collective Psychology Project, recently looked at how people have protected their mental health during the pandemic. The fascinating report they published for the Wellcome Trust is not only a picture of hope but a guide to remind us that we can only get through all of this together, rather than alone. It is a hopeful story about how resilient we are, how innovative we are, and how mutual aid makes us even more resilient and innovative. You'll see how many positive practices people have been using to 'cope and thrive' during the pandemic — everything from finding new creative hobbies (baking being the main one!), volunteering to help locally, getting involved in activism for social change, through to leaning on faith and philosophy to support their mental health. Throughout it all, one thing is clear — being connected to others helps so much more than trying to go it alone.
It's therefore unsurprising that self-organised communities of support are popping up in so many places online. Sanctus is a great example — James Routledge, George Bettany and their team started the organisation with a mission to normalise mental health within the workplace but they've always led by example. Throughout lockdown, they've been living this mission even more so than usual, keeping everyone in their community connected and openly inviting others in. You should check out their community journal — a space for simple daily prompts that lead to daily reflections from so many people. It might not solve all the problems but it is cathartic, builds connection, and is helping people navigate through a truly difficult time.
These sorts of spaces are so important. Sometimes you don't have anyone to talk to or just don't feel comfortable opening up to people you know. Sometimes you have people to turn to and just can't make a breakthrough because you're all looking at things from the same perspectives. We could hone in on that and create something collectively that did all of this more deliberately. What if you could talk to someone who you've never met, isn't from where you are, and is totally different to you? Diverse perspectives can lead to breakthroughs that you might have missed out on and sometimes talking to someone who doesn't know you can allow you to open up more.
It's not like there is a shortage of people to talk to. There are hundreds of thousands of people to talk to — they're all making an impact across the UK but we never get the time to take a breath and share our stories. We never know that someone 30 miles away is working on exactly the same social challenge as us, let alone about someone 400 miles away. We never know that they're both facing the same hopes, dreams, and anxieties as us. It tends to go unsaid and unshared except for beyond our immediate circles or localities. If only that could change — it would help weave together a common story so that we can all feel, be, and know that we're part of something so much bigger. How can we share more stories and lift each other up more actively? Part of it is a commitment to do so regularly (imagine if we all sought out and shared 5 stories a week? Imagine if funders shared all the applications they got? Imagine if empty billboards were used to showcase people doing amazing things for others?) and the other part is just a lack of access.
Sure people can turn to the internet for this sort of conversation but that leaves too much to chance.
What would it take to create a thoughtful programme where you can pair with that changemaker 400 miles away?
What if you were paired with someone who is working the same social cause but looking at it from a different part of the system? Both your perspectives could unlock breakthroughs and calm.
What if you were paired with a community elder who is working on the same cause as you but in their own ways? How would this exchange of ideas not only help support intergenerational bonds but it would also help with the exchange of cultural viewpoints.
What if you were paired with an older person who is isolated in your local area? Remember that UCL study we spoke about? Well, it showed an interesting divide between generations — anxiety has not risen among those aged 55 and over. Professor Nick Freemantle and his team believe this to be because they are less likely to be affected by the economic and social uncertainties faced by young people. It feels like making intergenerational connections could lead to resilient relationships where those working on social change are supported by older people and those older people don't feel isolated. Perhaps working with the wonderful Alex Smith and team at The Cares Family might be a good place to start for something like this?
As far as we know, such a programme doesn't exist — should we get together and create it?
The more ways that we can find to wrap a blanket of connections around people who are fighting for change, the more we can protect them and achieve that change that improves all our lives.
How do you think we can do this?
And to end on a positive note — that small charity CEO and that social enterprise founder? They both ended up getting all the support they needed because they found a space to open up in, and people listened. One of them has raised enough funding to hire 3 more people, and the other has managed to win a contract with a local authority. There really is power in connection.
---
This reflection is part of our new series "Power To Our Communities" — see what else we have coming up and subscribe here