Volunteering is for Life – Not Just for COVID – Conference Speaker Profiles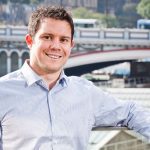 Paul Reddish took up the post of Chief Executive of Volunteering Matters in September 2019. Volunteering Matters supports over 100 volunteering programmesthroughout the UK, which in turn involve 30,000 volunteers. They support communities to lead social change in critical areas such as isolation and loneliness, skills development, youth social action and the improvement of mental health and well being.
Paul is currently chairing the national volunteering co-ordination response, made up of key leaders from across both government and the voluntary sector.
Prior to his current role, Paul was CEO of ProjectScotland help hundreds of young unemployed Scots every year to get on in life by helping them increase their skills and find what they really want to do through meaningful placements within Scotland's not for profit sector, and also has held a number of senior roles in Royal Bank of Scotland Group.
As a volunteer, he is a founding trustee of one of the Scotland's first community sports hubs – Inch Park Community Sports Club – who use sport as a tool to engage young people in some of Edinburgh's most deprived areas.
---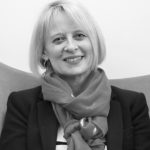 Sally Higham volunteers across many different organisations and charities in addition to her full-time commitment as the CEO of Groop and role as Chair of the Inspiring Impact Steering Group. She runs her local County Junior U18 Badminton Team and she is the Founder of the Championing Women network – she also mentors young women in early stages of their careers.
Until late 2018, Sally was a Non-Exec Director (NED) on the board of Aster Group; previously a NED at Bromford Housing and a Guardian Professional writer.
Sally is a passionate strategist committed to supporting communities, education, youth services, charities, social housing and social enterprises to survive and thrive.
Groop is a socially focused business built from knowledge, providing new and exciting functionality in an all-in-one community management platform to Local Authorities and Charities and managing communications, compliance and data. Groop listens to their customers and develops the technology to make a real difference to communities across the UK.
An award-winning social entrepreneur: Shortlisted Tech4Good 2020 award at the Investor Allstars Awards. Winner Best Business Women in Stem 2019 at the Best Business Women Awards. Winner of Techies Social Impact Award 2019 for a product or service driven by technology that is making a difference to its users and the wider community; Shortlisted British Small Business Awards 2017; Bristol Women in Business 2016 Innovation Award; Next Gen Intelligent Communities Award 2015; Big Venture Challenge Winner 2014 and 2013; UnLtd Fast Growth Winner 2013; Sally delivers talks on using technology to create social change in communities, social entrepreneurship, start-ups and social investment, building partnerships and Board roles.
---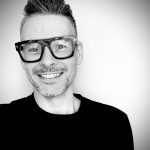 Gethyn Williams is a volunteering development specialist who has worked across the UK voluntary sector for twenty years, including senior roles in Volunteering Matters and Join In – the social legacy charity from London 2012. This combination of operations, programme building and business development has given him something of a helicopter view across the volunteering landscape.
In 2020 he has worn a number of professional hats and, cloakroom restrictions permitting, plans to bring them all to Groop's conference: as a policy lead seconded into the Volunteering Team at the Department for Digital, Culture, Media and Sport, he is currently processing the lessons and insights from the Covid period to help design a future volunteering strategy for central government; prior to this he spent the early months of lockdown at Volunteering Matters, brokering corporate volunteer support for charities adapting to the pandemic at pace; and as a freelancer he helps volunteer-involving organisations in all sectors to rethink their approaches to volunteering from the ground up, a role he defines as visioning, fixing and optimising.
Hailing from Cardiff but living in Cambridgeshire, Gethyn describes himself as a bibliophile, power ballad expert and practicing Aquarian.
---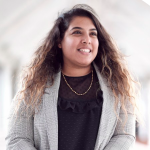 Shruti Saujani is Head of Volunteering at the England and Wales Cricket Board. Her role is focused on delivering the City Programme which is a core component of the ECB's South Asian Action Plan – namely engaging and empowering more women from Indian, Pakistani, Sri Lankan and Bangladeshi backgrounds in Britain to be involved in cricket at all levels. Her main target is to recruit 2,000 South Asian females into volunteering roles by 2022.
Shruti will be joining Groop for a chat about her own personal experiences navigating a career as a South Asian female and how she is helping to change the narrative on what it means to be an ethnic minority within the sport sector. Shruti will share her thoughts on diversity and why she is passionate about advocating for more female role models from ethnically diverse backgrounds.
Shruti knows the challenges that those from ethnic minority backgrounds face, particularly females. Shruti previously worked in the automotive industry, however she soon set her sights on a career in the sport sector. Shruti now leads a team of people who are well on the way to achieving their ambitious targets, despite the challenges that they face.
Shruti's lifelong passion is to create equal opportunities in cricket. She is passionate about empowering, engaging and enabling others to take the next steps in their career and wants everyone to believe that your background or culture is not something that has to stop you from dreaming big and reaching your goals. This chat will be a further opportunity to reach out to not only females from ethnically diverse backgrounds, but anyone with a goal where it involves breaking down a barrier to get there.
---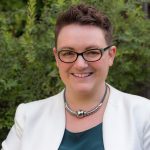 Kate Aldridge works at the England & Wales Cricket Board, leading projects that deliver their purpose to 'connect communities and improve lives through cricket'. Her role sees her designing and supporting various action plans to help ensure that everyone can say that 'cricket is a game for me'.
The Transforming Women's and Girls' Cricket Action Plan, with its two year £20m investment, has just finished its successful first year, despite the challenges of COVID-19. Most recently she has been developing ECB's Inclusion & Diversity Action Plan as well as co-creating their new Volunteering Action Plan.
A lifelong lover of volunteering, Kate currently sits on the board of trustees for Bath Students' Union and provides pro-bono support to 9Trees CIC, a non-profit that plants new woodlands in the UK to help tackle climate change. She is a Women of the Future 2020 finalist.
---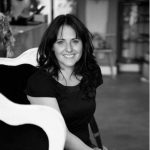 Emma Rigby (BCAhon) is the Founder and Director of Love Your DoorStep, which was born off the back of the back of the London riots in 2011. Emma is a social entrepreneur with a passion for helping to make positive changes on hyper local levels.
Last year she was awarded a British Citizens Award for her work in communities, and Love Your Doorstep has won multiple awards including the FSB & Worldpay National Community Business of the Year Award.
Supporting over 700 local businesses, charity and community organisation with a team of 8 and an audience of over 30,000, Love Your Doorstep is an asset to its local area.
---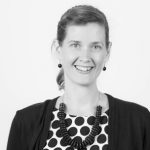 Rebecca Kennelly is Director of Volunteers for Royal Voluntary Service, one of the country's largest volunteering organisations. She is responsible for the management of over 20,000 volunteers nationwide, overseeing volunteer recruitment and ongoing relations. Since joining Royal Voluntary Service four years ago, Rebecca has significantly grown the charity's volunteer-led services, as well as developed a distinct volunteer philosophy and a robust volunteer journey.
Prior to joining the charity, Rebecca was CEO of an infrastructure charity for 11 years, working in the areas of community work, homelessness, mental health, older people and youth work.
Rebecca enjoys working with communities and people and has a strong passion for championing sustainable community solutions. An advocate of volunteering, Rebecca has held a number of trustee and volunteer positions in the sector and is currently serving as a trustee and chair of grants for Hampshire and Isle of Wight Community Foundation.
Rebecca was also one of the five founding partners that worked with MP Jo Cox on the creation of the Jo Cox Commission on Loneliness and is currently a Management Group Member on the Campaign to End Loneliness.
---
My name is Maria Imran, I currently study medicine at the University of Bristol. My journey to becoming such an advocate for volunteering began in 2017 when I found my passion for it as well as experienced its benefits.
I began volunteering for the Creative Youth Network (CYN), initially working with refugees and asylum seekers. Alongside this I joined a youth forum called Unity; this is a group discussing the issues that young Black Asian Minority Ethnic (BAME) people may face and how to resolve and overcome these issues. Elected to become the representative for this group, I held the position of a co-opted on the Bristol City Youth Council, representing all 30,000 young BAME people in Bristol, for 2 years.
During this time I also completed a 2 week City Leadership Programme developed by the Mayor of Bristol; I became a young trustee for CYN representing the voices of young people and I was nominated for a Bristol Young Heroes awards under the category 'Action Hero' for my work in the community.
Other volunteering opportunities I have committed to include volunteering for the Health Foundation; for over one year I have been part of an ongoing project called the 'Young people's inquiry', helping larger organisations understand the problems that young people are facing today. Other organisations I have worked with include Islamic relief, Muslim Charity and more.
As I progress in my career I hope to always be in touch with volunteering as I have flourished from its benefits and gained opportunities I would not have gained otherwise. For as long as I stay young, I hope to be able to help the younger generations in reaching their potential and improving their future; a factor that really motivates me in the work that I do.
---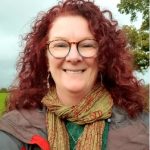 Syd Dennis is the Community Development Service Manager for Rhondda Cynon Taf County Borough Council (RCTCBC), a role which sits within the Public Health and Protection, and Community Services Directorate. She joined RCTCBC in 2009 bringing with her a wealth of experience gained from her previous roles in the public and private sectors as well as further afield in Europe with the British Army Welfare Service.
Working with residents since 1985, her experiences have been both diverse and challenging, ranging from Night Care Assistant to Social Work Practitioner in Child Protection, and from Local Authority Consultant to Project Manager. She strives to ensure that socially excluded and vulnerable groups are included in conversations and their voices genuinely heard and responded to. Her commitment to this extends beyond work and she volunteers for local charities and her locality Community group.
Known for her quick wit and humour and widely travelled, Syd combines a clear and significant insight into the needs of residents with a tangible, and practical (some might say pragmatic) approach to the challenges of transferring Legislation, Guidelines, Research, and Strategy into meaningful support and provision at a local level, with a significant impact on communities and resilience.